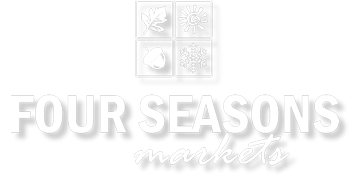 Discover
Connect
Achète.
Discover. Connect. Achète.
Powering Farmers Markets throughout the US
EVENTS
VENDORS
- OUR CONCEPT -
European-Style Farmers Markets
Four Seasons Markets identifies the best quality handmade products and facilitates engagement among buyers and sellers, supporting entrepreneurs and their families. Through a network of farmers markets who offer artisanal goods in a festive atmosphere, we connect patrons, vendors, retailers, sponsors and property owners.
- VENDORS -
Grow your business
Our Vendors are men and women with homemade, handmade and harvested goods with a passion for their craft. Each of them takes pride in providing the best to our patrons. By joining Four Seasons Markets, Vendors have access to numerous Markets, increasing the opportunity for growth that other Markets cannot provide.
- RETAIL & BUSINESS -
Sponsorship Program
There is an opportunity for all businesses at markets powered by Four Seasons Markets. Connect with market patrons to gain new customers and encourage repeat business by offering a special exclusively for SELECT Members or Sponsor a market.
- PATRONS -
A Tailored Experience
Using the Four Seasons Markets platform, patrons can discover new foods, indicate favorites, and connect with vendors for market participation, specials and product innovations.
Keep me posted!
New markets, vendors, products, special offers and more.